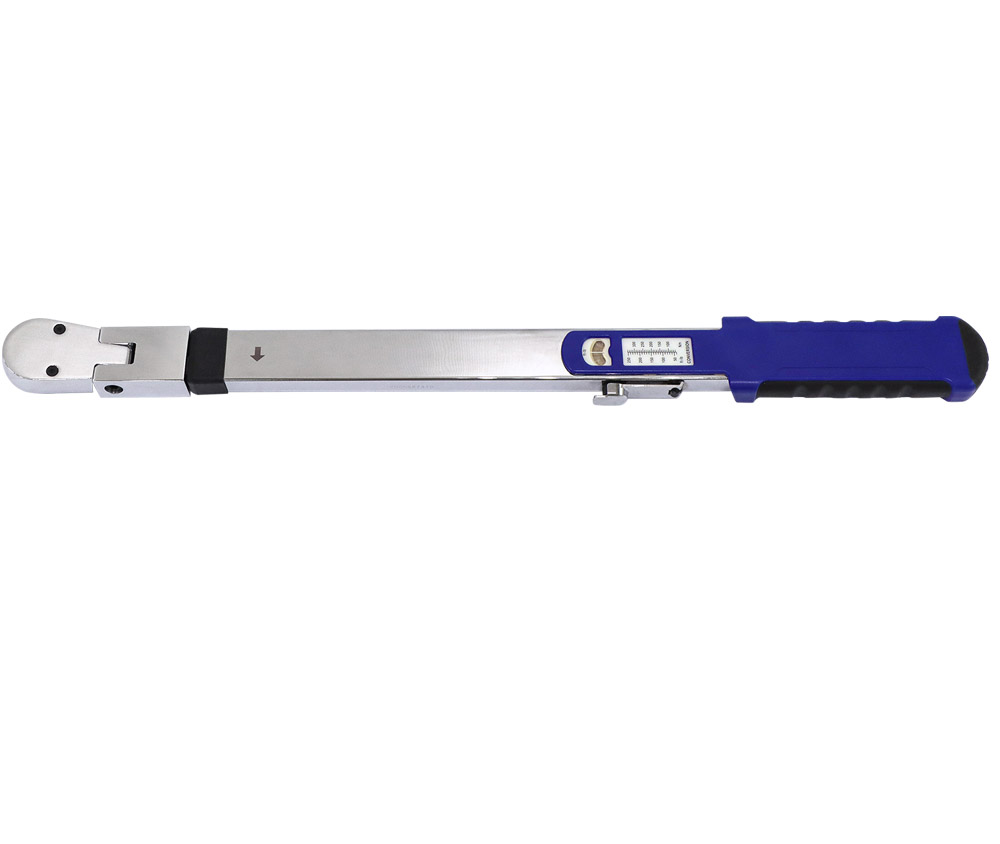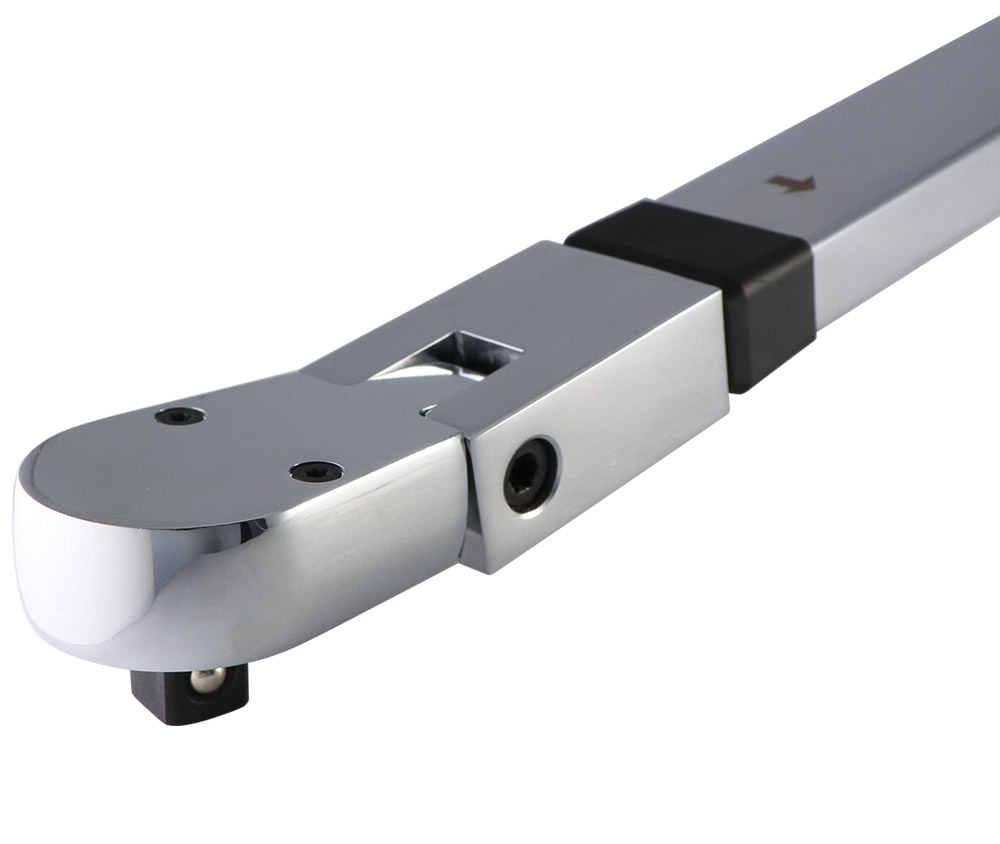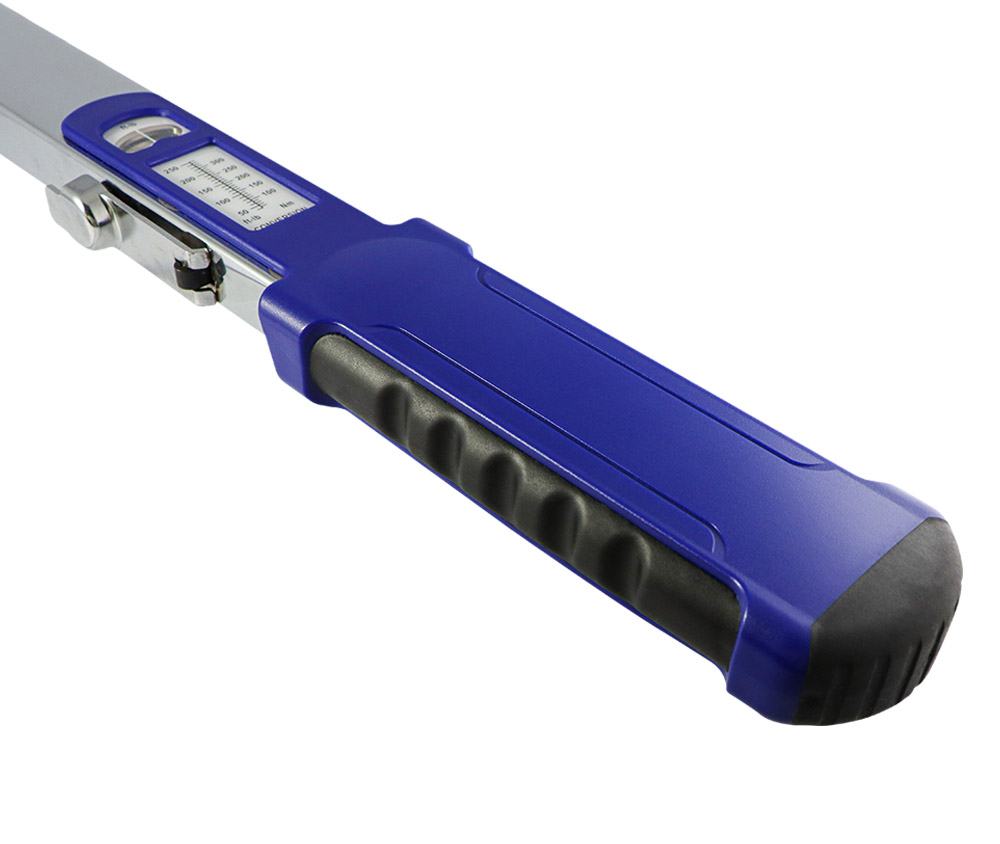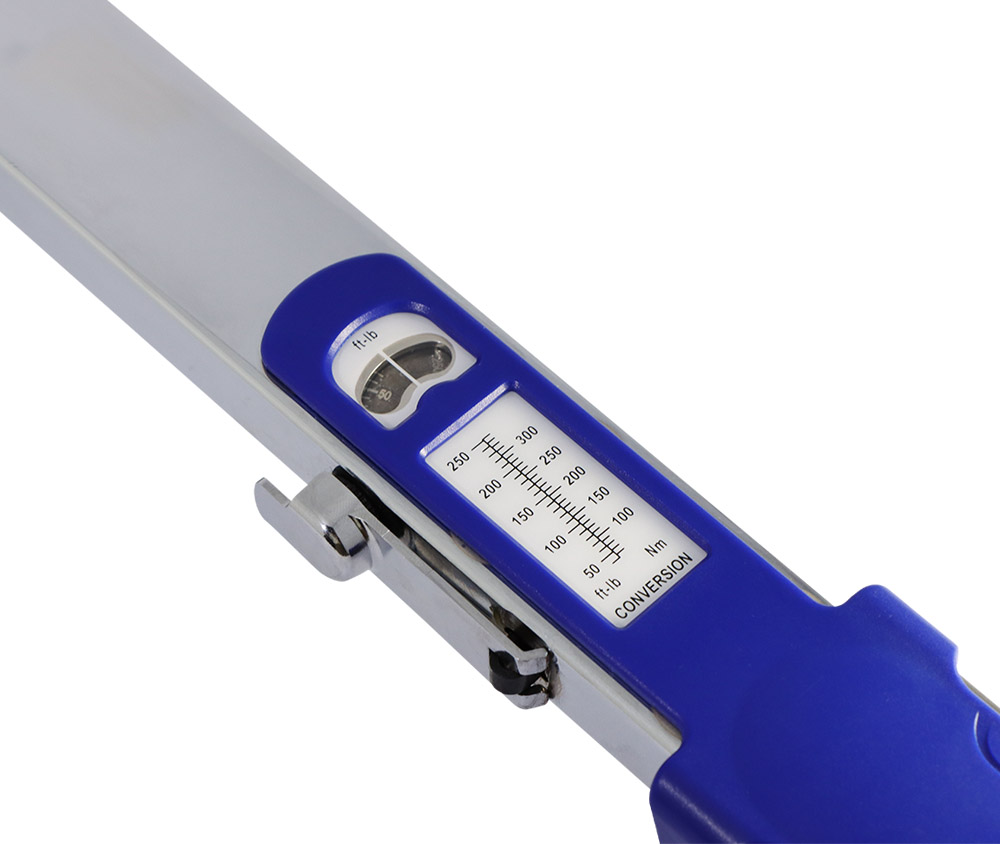 FLEXIBLE SPLIT-BEAM TORQUE WRENCH
Torque: 40-250 ft-lb

Torque accuracy: Unflexed head ±4% / Flexed head ±4~10%.

Without coil-spring mechanism. Torque setting does not need to return to zero after use.
Features a Knob-type torque adjustment for faster torque setting.
Hinge cover protects the knob and locks the torque setting system, preventing it from accidentally being changed.
Scale conversion table displayed on the handle.
Clear window scale allows user to easily read the torque setting.
Comfortable oil resistant TPR cushion handle for easy control.
Clear "click" sound when required torque value is reached.

Meets DIN ISO 6789 & ASME B107.300-2010 quality standards.
Item No. KTM0302001