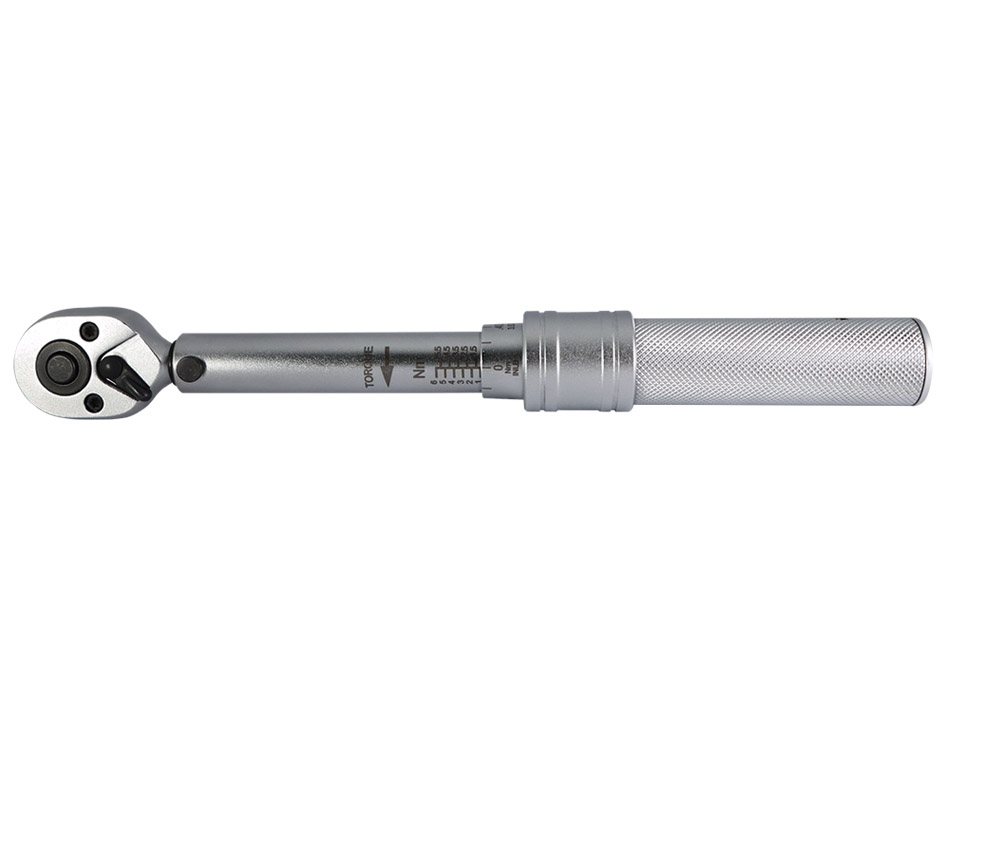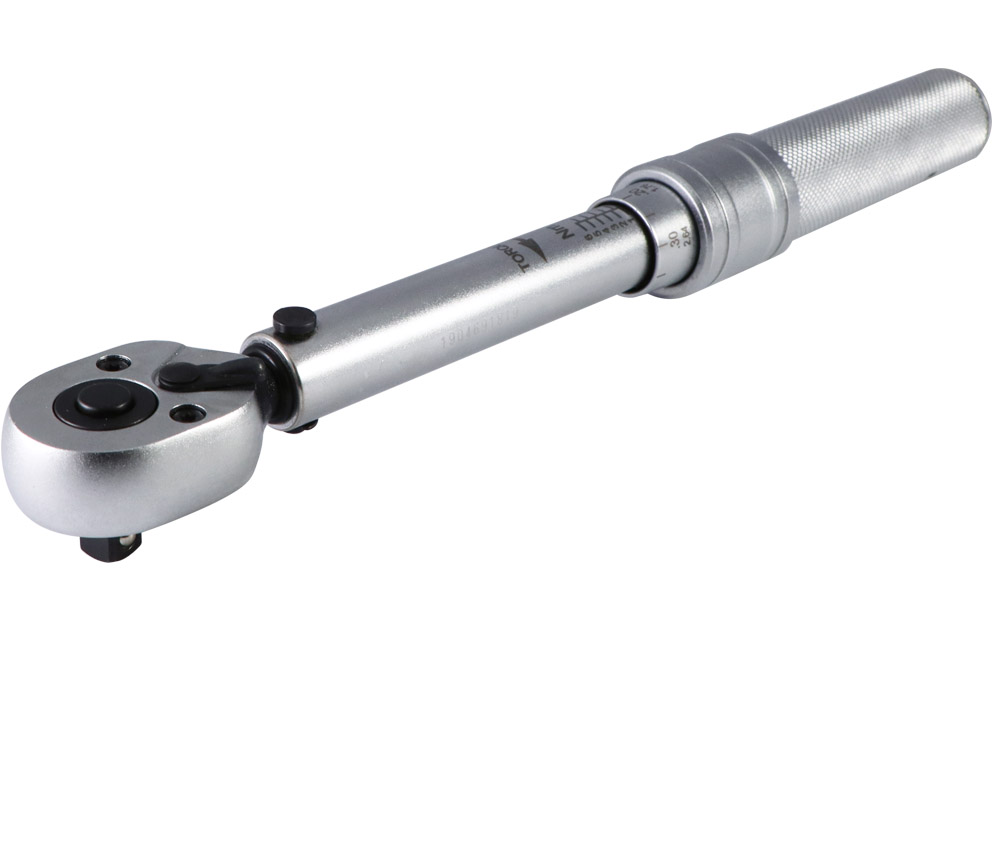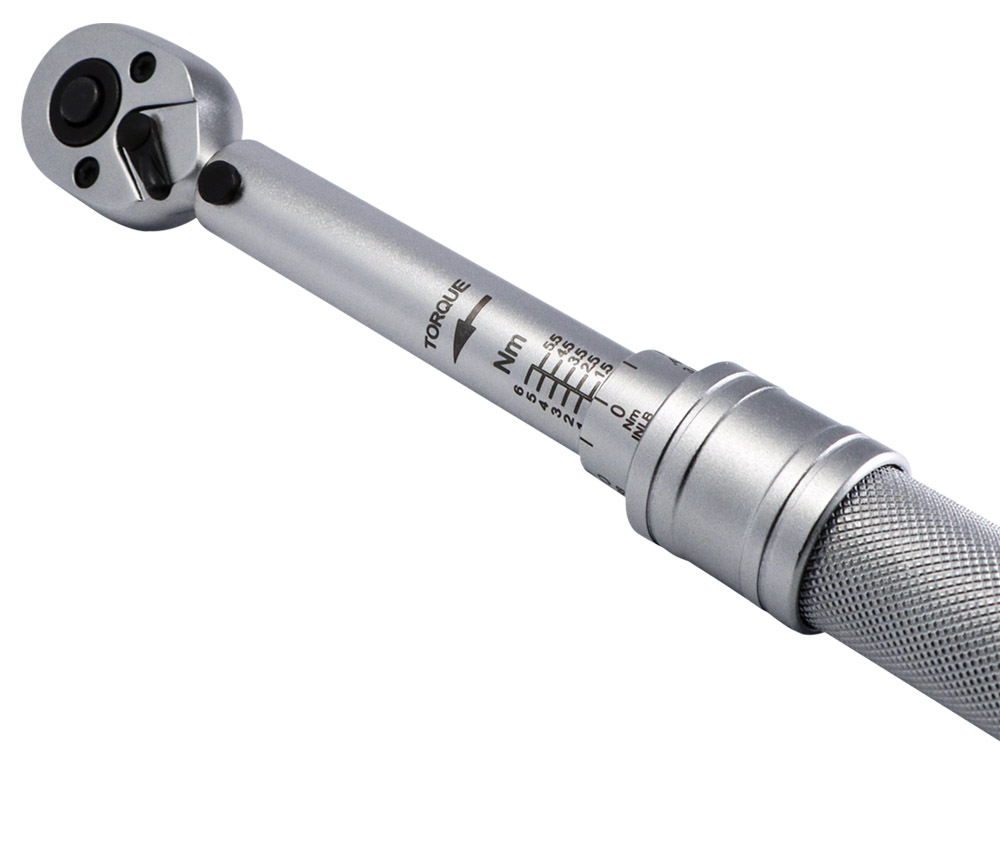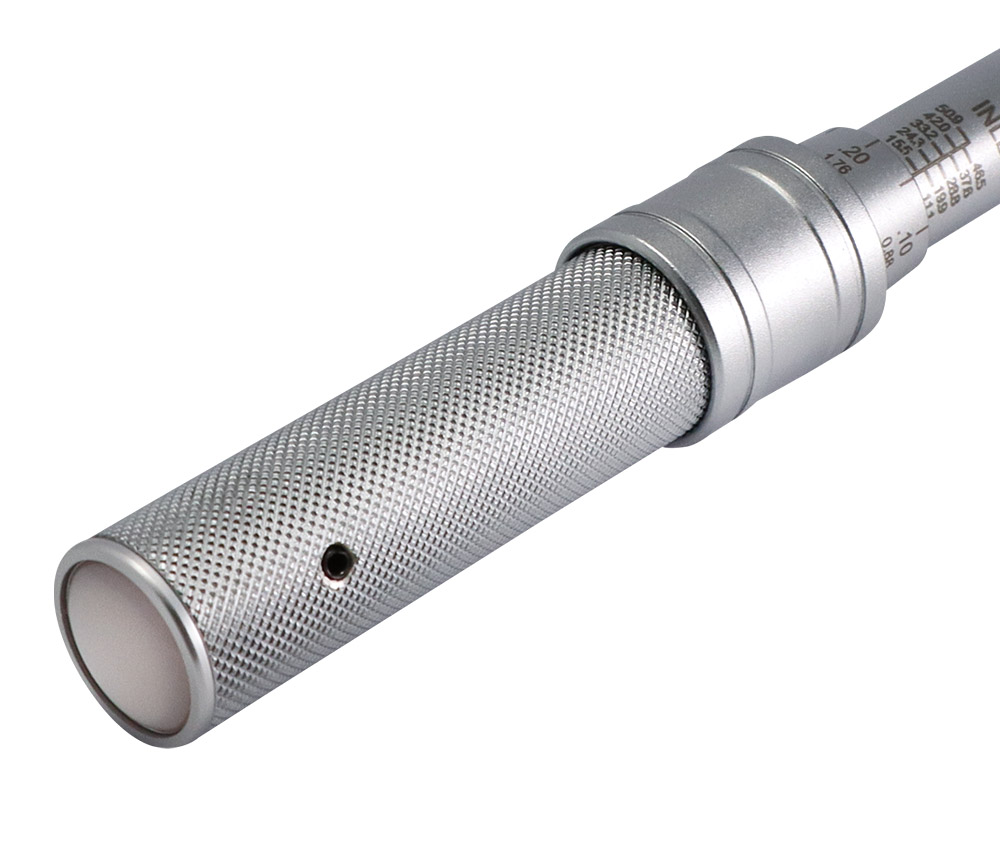 MINI TORQUE WRENCH
Features:
Ratchet head: High quality ratchet mechanism with 2-way function. Quick release push button for quick socket changing.

Sturdy mechanism: The robust and resistant construction of the steel tube is ideal for industrial purposes. You can hear and feel a signal once the chose torque has been reached.

Serial number: Each item has its serial number for easy traceability.
Knurled handle: Non-slip knurled handle design; Different colors available.

End cap: Elegant end cap allows customer to add customized Logo.

Lock ring: Easy torque adjustment by pulling down the Lock-ring on the handle.
Micrometer scales: Highly precise adjustment with easy-to-read laser marked scales on handle ensure optimal and simplified readings.
Item No. KTM0103001